Packages and Special Events
Every season, we update our packages and special events to give our guests unique opportunities to experience life's goodness in all its forms. From weekend culinary getaways to can't-get-anywhere-else experiences, we team up with the best local partners to keep the feel good vibes going in every season! Check out our current packages and events for Summer 2023.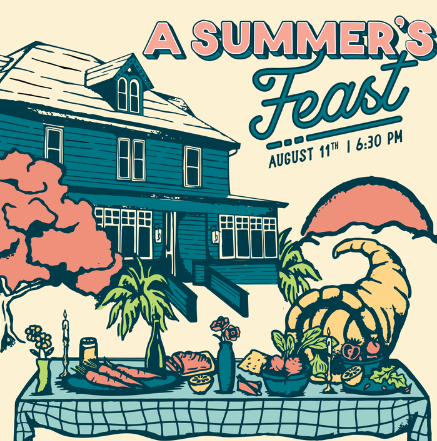 August 11: Bite House x Loner Pasta Pop-up
Join Chefs Bryan Picard of The Bite House and Joe Martin of Loner Pasta Co. for an incredible six-course surprise seasonal meal that will celebrate the best-of a Valley summer, featuring produce and ingredients from the region. Dinner-only tickets are sold out, but room + dinner packages are still available!
Coming Soon: Girls' Weekend Getaway Packages
Keep your eyes peeled for a super fun girls' getaway package that we're putting together for groups of six or more. Think wine tastings, in-house snacks and other fun surprises. All packaged up with the standard August House goodness. It'll be a getaway for the memory books! Interested in getting a sneak peek? Drop us a line and we can fill you in!
Coming Soon: Summer Wine+Beer Tour Packages
We're working with local wine tour operators to bring guests great wine/beer/spirits/cider tours direct from The August House! If you're interested to know more, reach out and we can connect you with our local favourites!