Weddings
We want your wedding experience to be full of comfort and ease. We've created beautiful, simple, thoughtful spaces that are easy-to-use and be in. From intimate ceremonies in our common space and outdoor cocktail receptions in the terrace garden, to our 80-person event space, Lillian Hall, we can accommodate a variety of wedding styles and approaches. Combined with our 11 beautiful rooms where your guests can lay their heads post-celebrations makes us an ideal Annapolis Valley wedding venue. Still dreaming of a 2023 wedding? Drop us a line at hello@theaugusthouse.ca and let's chat possibilities!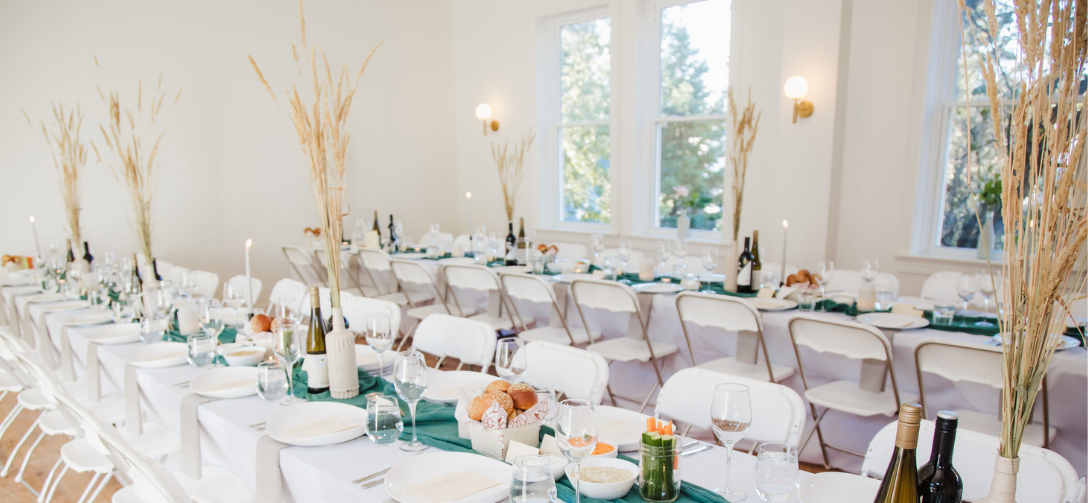 Lillian Hall
Our primary event space, Lillian Hall, is a light, open airy space with tall ceilings and hard wood floors. At 38′ x 26′ (about 1000 sq. ft.) it can comfortably hold 80 people with round tables, plus a head table. For a standing cocktail reception, we can host up to 100.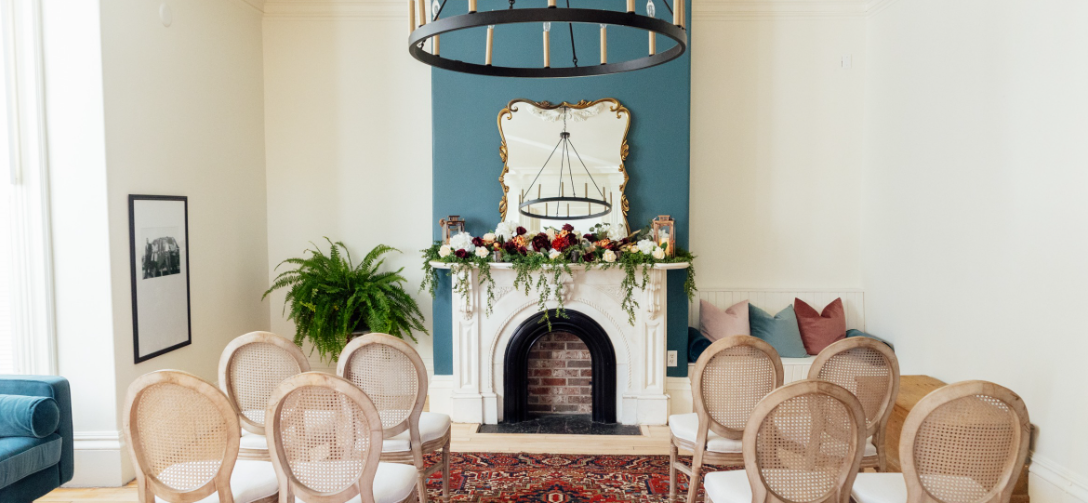 Myrtle's Common Lounge
Located on the main floor, Myrtle's Common Room includes a large sitting area and library/sunroom that can easily be converted for a small cocktail reception or family rehearsal dinner.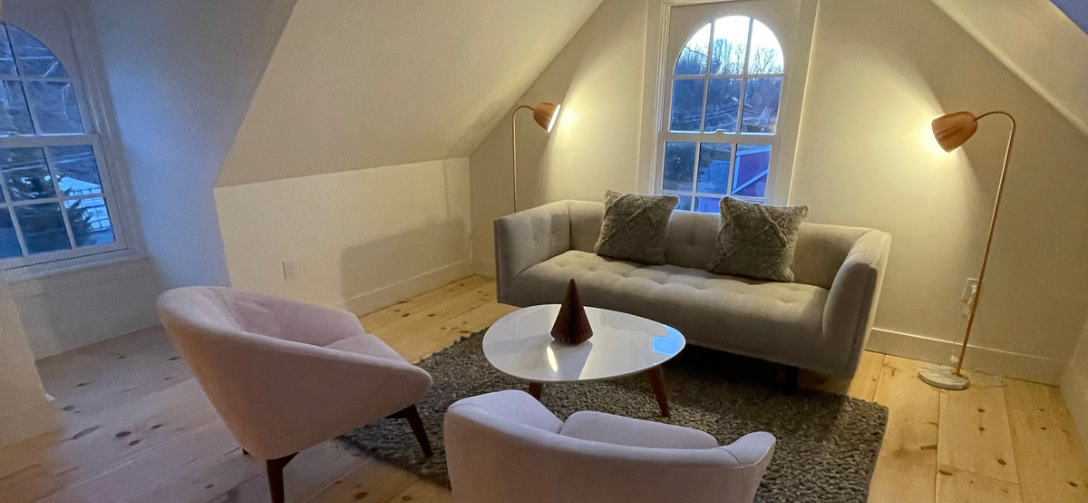 The Writer's Lounge
On our charming third floor, this cozy space is ideal for wedding day preparation. Natural light, arched windows and soft seating make it ideal for makeup application and photos.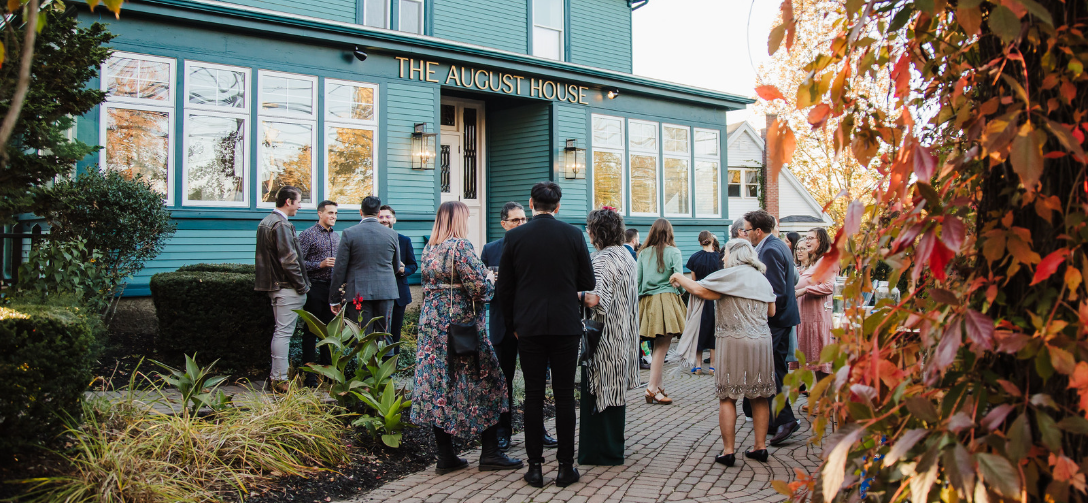 The Terrace Garden
Perfect for a cocktail reception or a place to gather and nestle into Adirondack chairs around a firepit.
Absolute MAGIC
We don't even know where to begin to express how thankful we are. We recently had our closest family and friends stay with us at The August House for our wedding weekend. The only way to describe our weekend and our intimate wedding experience here is absolute MAGIC. TAH is the most beautiful place we have ever been. We, and our guests, felt at home the second we walked in the door of the most incredible venue- with personalized notes, snacks and drinks waiting, the dreamiest beds (I think EVERY guest mentioned the beds!!!) and beautiful breakfasts each morning. Colette, Laura, and Ezra: this place is a work of art created by three beautiful people. We couldn't be more grateful for all of the time, effort, and love that went into making our experience even better than we could have imagined.
Charlotte and Kenzie, Married June 2023 (5-Star Google Review)
Top notch service
My family arrived for our daughter's wedding and we had booked rooms for them at the August House. To say my family was thrilled with both the accommodations and service would be a huge understatement. They went out of their way with an informal wine & cheese reception; accommodating my 92 year old Mom; and making themselves available to respond to every above and beyond request! I would recommend staying at the August House for anyone who values / appreciates both beautiful accommodations and top notch service.
Stephen, Father-of-the-Bride