Weddings
We want your wedding experience to be full of comfort and ease. We've created beautiful, simple, thoughtful spaces that are easy-to-use and be in. From intimate ceremonies in our common space and outdoor cocktail receptions in the terrace garden, to our 80-person event space, Lillian Hall, we can accommodate a variety of wedding styles and approaches. Combined with our 11 beautiful rooms where your guests can lay their heads post-celebrations makes us an ideal Annapolis Valley wedding venue. Still dreaming of a 2023 wedding? Drop us a line at hello@theaugusthouse.ca and let's chat possibilities!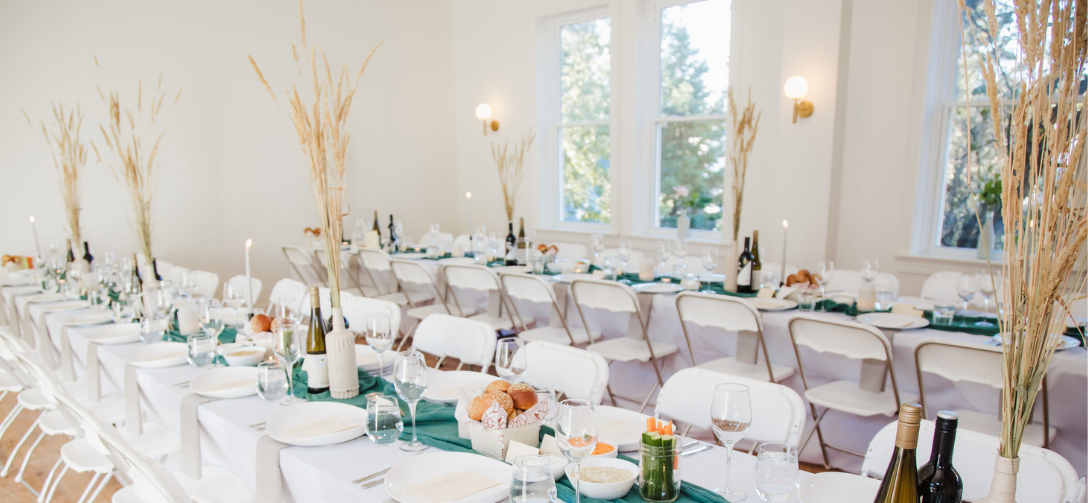 Lillian Hall
Our primary event space, Lillian Hall, is a light, open airy space with tall ceilings and hard wood floors. At 38′ x 26′ (about 1000 sq. ft.) it can comfortably hold 80 people with round tables, plus a head table. For a standing cocktail reception, we can host up to 100.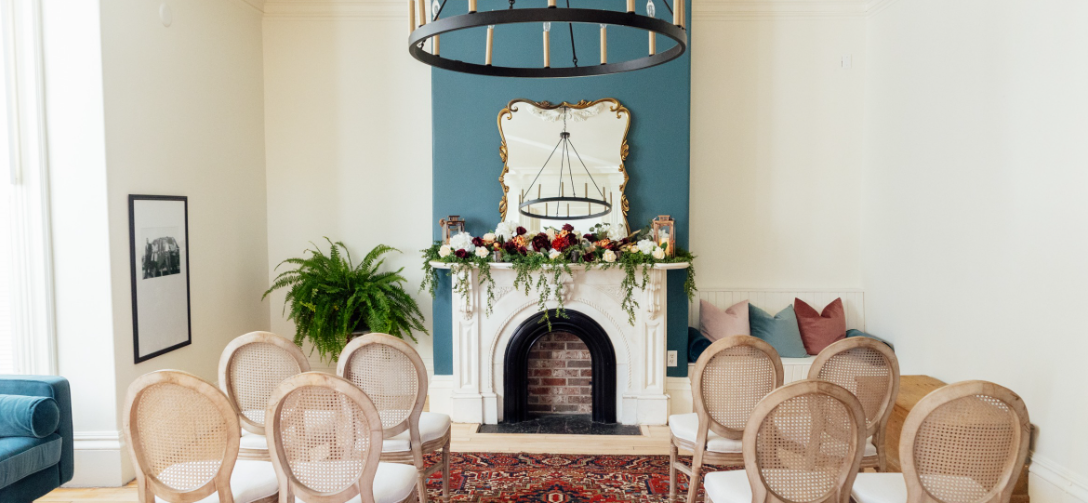 Myrtle's Common Lounge
Located on the main floor, Myrtle's Common Room includes a large sitting area and library/sunroom that can easily be converted for a small cocktail reception or family rehearsal dinner.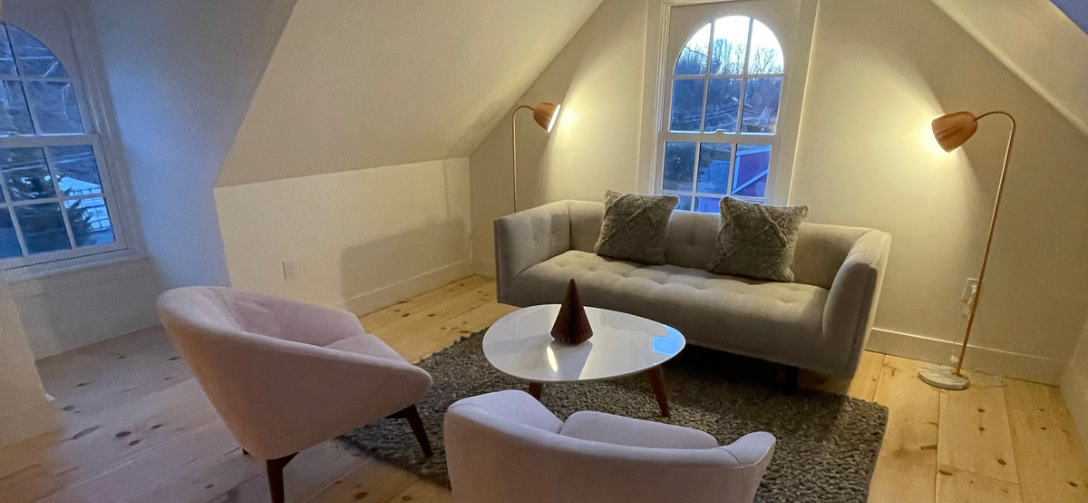 The Writer's Lounge
On our charming third floor, this cozy space is ideal for wedding day preparation. Natural light, arched windows and soft seating make it ideal for makeup application and photos.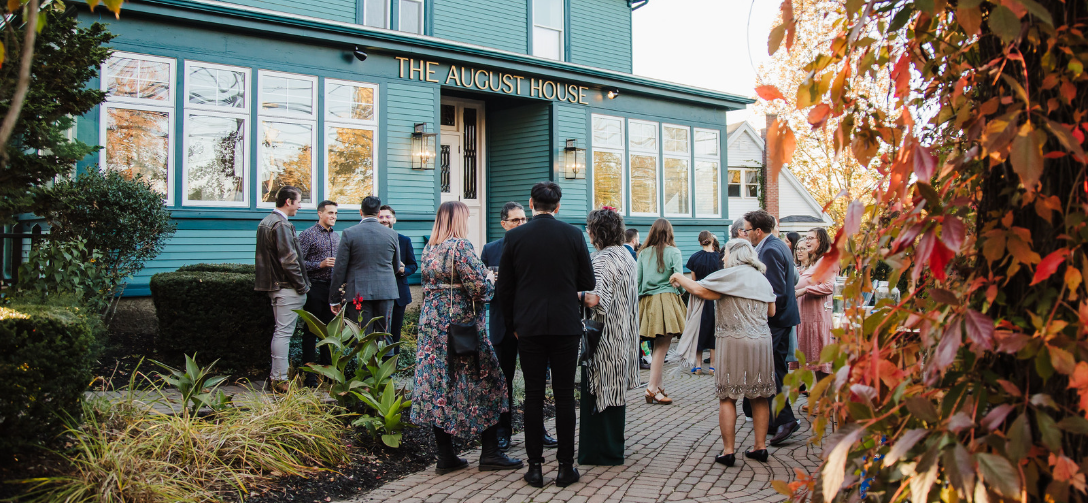 The Terrace Garden
Perfect for a cocktail reception or a place to gather and nestle into Adirondack chairs around a firepit.